No, it's not spring quite yet-but it is in my bedroom! After I picked up the
'Big City Quilt
' from Cathy, I bound, washed, and dried it to crinkly goodness in record time. It's been on our bed ever since reminding me that spring is around the corner.
The pattern was super easy to follow and the scraps leftover were all turned into HST's during the process! I used some of the 2.5 HST's to make two super cute pillow covers for our bed, and I couldn't be happier with the results.
New Pillow Covers for our Bed


I need to be better at taking pictures of the 'process' but until then, you can see my pretty outcomes ;)
The pillows are quilted in simple straight lines following the arrows, and used an envelope closures for the back. These pillows came together quickly, they were both whipped up on a rainy/snowy Sunday afternoon.
Every time I walk, or skip, into our bedroom it feels like spring, and I love it. The colors are bright, fresh and cheery- what a great way to get through these winter blues.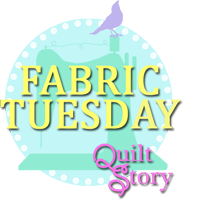 Check out all of the other Great projects going on at quilt story. There are some great projects over there, these ladies are so crafty!
<a href="http://www.bloglovin.com/blog/4854625/?claim=7x5wcxnhadg">Follow my blog with Bloglovin</a>